About NRI:Now, Returned to India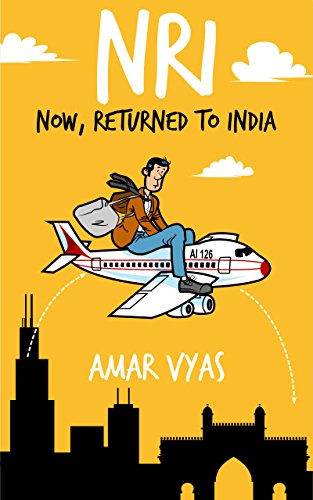 A Back To Rags Story

Moving back to India was the last thing on Amol Dixit's mind while he was leading a carefree life in Chicago. But one day, he found himself sleeping on the streets of Mumbai.
You can listen to the Audio version of this book in Amar's own voice.
Listen and subscribe on Spotify
Listen on Apple Podcasts
YouTube (coming soon)
This link will be updated shortly
Listen on Google Podcasts
Do you use JioSaavn or Overcast?
Click here to listen and subscribe on JioSaavn (a new window will open). If you use Overcast or other fine podcasting apps, visit this page to find the link through which you can listen and subscribe.
---
About NRI:Now, Returned to India

Now, Returned to India,is a humorous story of Amol Dixit, a man in his early thirties, who relocates to India in haste. A series of mistakes throw his life in turmoil and cost him the woman he loves. He also learns that living with his parents again after fifteen years is not easy. Disagreements with his boss Paresh eventually drive him to quit his job, and he goes broke. Amol learns the hard way that living in India is no cakewalk. His life becomes a How To Guide (rather, How Not To Guide) about making an unplanned move to India. What will he do to climb out of the hole that he has unknowingly dug for himself? Will he return to his life in North America? Will he find his life partner the arranged marriage way? Most importantly, will he discover what being a NRI actually means?